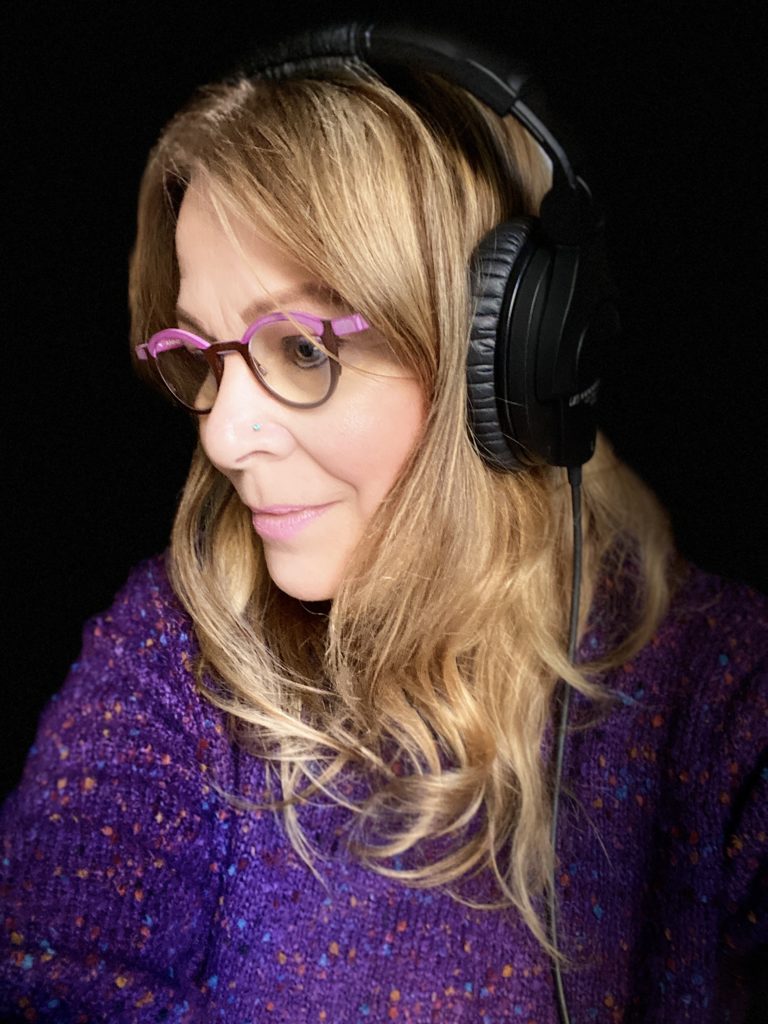 Phebe Phillips' love of cats, hot tea, and literature come together in her podcast, The Literary CatCast.
Always creative, a few years ago she shifted this creativity into working with two things: words, and her voice. The CatCast, is dedicated to the preservation of vintage books and writings with cats as main characters, bringing their awareness into the modern form of a podcast. While most stories are vintage, sometimes a modern story is featured—all have well developed cat characters.
"Most of these stories were written 80-to-150 years ago. I feel an obligation to not let these works die in obscurity. My hope is that just as I've discovered these writings, bringing them forward into this podcast; someone eighty or so years from now will find my podcast and continue these stories into the modern form of that future time," said Phebe.
Cats have played an important role in her life as you may read about in her blog post Saved By a Cat. A Huna Shaman once told her, "You will always be helped by boy cats."
You may hear the podcasts, and her poetry on her YouTube Channel.
Phebe Phillips is an American, Creative Entrepreneur exercising that creativity as an author, podcaster, and storyteller. She is best known for her whimsical plush toy lines sold from 1983-2010 in stores worldwide including Neiman Marcus, FAO Schwarz, Victoria's Secret, and Michael's Stores. Her creativity put multiple millions of dollars on retail registers world-wide.
She raised $800,000. for the American Red Cross with her creation of Piper the Puppy. During her toy career, Phebe raised approximately $1.4 million for charity, winning the 2008 Richard Sale III Award for AIDS Services of North Texas.
From 1993-2010, spanning four U.S. Presidents, Phebe's rabbit designs were used as decorations and donations annually at The White House Easter Egg Roll.
In 2010, she gave the commencement address titled, Everything Is Perfect, I Changed to a crowd of 3000 at the College of Arts and Sciences at Texas Woman's University.
Today she authors her own books, and narrates the writings of other authors. Her book, Why Me? Positive Verse for Loss and Sadness won the 2019 First Place for Texas Author's Children's Non-Fiction.
Currently she's writing a memoir, Sleeping with Louie about her journey as the only child of an only child mother with borderline personality disorder. She's also finalizing a book of poetry and essay about the sweetness of growing up in East Texas in the 1960s.
She lives in Dallas, Texas with her husband, garden, and many cats. Soon she will be transitioning out of Dallas to live at Murder Mittens Ridge, her home deep in the East Texas piney woods. Murder Mittens is Cat-Speak for cats that still have their claws—their paws are called Murder Mittens.
Oh yes, she did graduate from SMU.
She records The Literary CatCast Podcast in Dallas, Texas at her Holland Avenue Studio, using a Shure SM7B mic or a RODE NT1A mic and Scarlett 2i2. Cat "Meows" are recorded on a Shure MV88 mic. Editing is Audacity. Theme music for this podcast is titled, Swagger Move from Melody Loops.
Her book, Why Me? is available in English only, or a book that combines Spanish and English on the same page.
For more visit her personal website, PhebePhillips.com